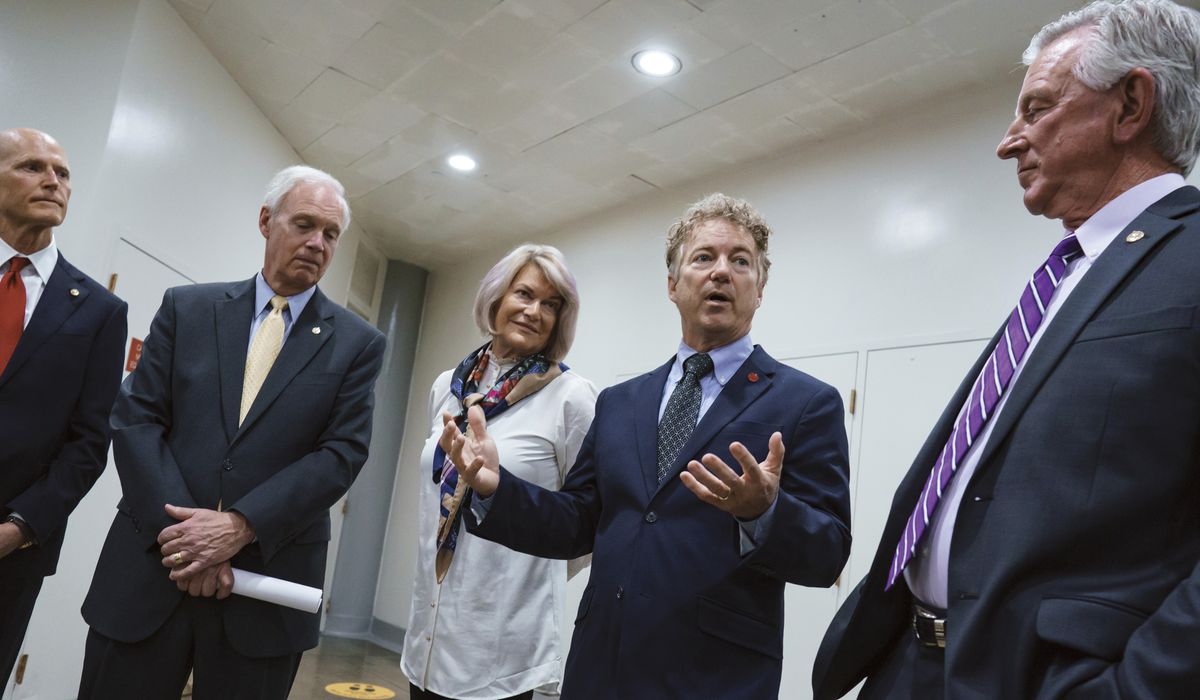 Senate Republicans on Friday blocked a proposal to create an independent 9/11-style commission to investigate the Jan. 6 riot at the U.S. Capitol, dismissing the Democrat-led push as a purely political exercise.
The proposal failed to win the 60 votes needed to clear the GOP-led filibuster. The 54-35 vote came ahead of the Senate's scheduled exit for the Memorial Day recess.
Sens. Mitt Romney of Utah, Susan Collins of Maine, Bill Cassidy of Louisiana, Rob Portman of Ohio, Lisa Murkowski of Alaska and Ben Sasse of Nebraska broke with GOP leaders to support the proposal.
Most Republican lawmakers refused to bow to the pressure from Democrats, a faction of Republicans, and the family of a Capitol Police officer who collapsed and died after the pro-Trump mob stormed the Capitol building to protest President Biden's victory in the 2020 election.
The House passed the proposal last week 252-175, with 35 Republicans throwing their support behind the bill.
The bipartisan sentiment was more fleeting in the Senate, where some Republicans have downplayed the violence and defended former President Donald Trump and his supporters.
Mr. Romney said opposition to the bill was "unfortunate."
"I think it would be appropriate to have further evaluation of what happened on Jan. 6 and who's responsible and how we can prevent that from happening again," Mr. Romney said before the vote.
Senate Minority Leader Mitch McConnell delivered what ended up being the death blow last week when he came out against the commission.
The Kentucky Republican said it was a "purely political" move.
Mr. Trump opposed the commission, labeling it a "Democrat trap."
GOP leaders made it clear they were concerned the panel could cloud the party's message ahead of the 2022 midterm elections.
Republicans are well-positioned to flip the House and hope to wrestle control of the 50-50 Senate, where Vice President Kamala Harris holds the tie-breaking vote.
The Jan. 6 mayhem, however, is still certain to be an issue in the campaign.
Democrats are hoping the GOP's reluctance to back a commission will hurt them with some Republicans and independents.