Washington
Northwest sees widespread power outages amid winter storm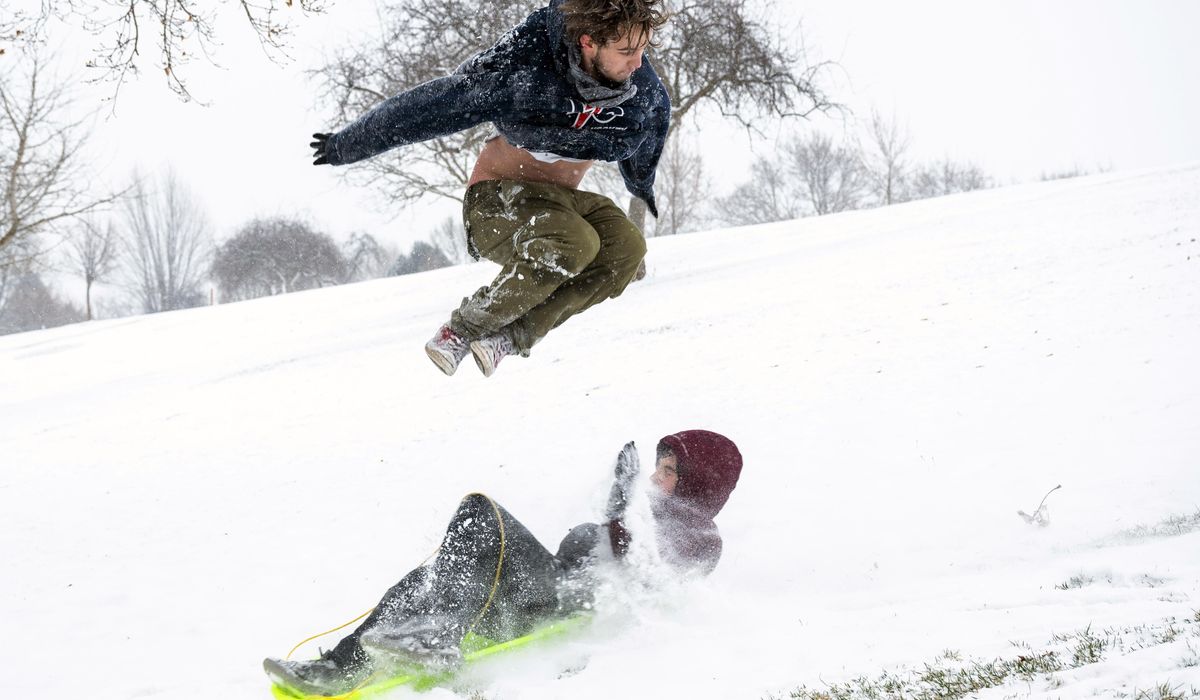 BOISE, Idaho (AP) – A winter storm blanketed the Pacific Northwest with ice and snow on Saturday, leaving hundreds of thousands of people without power and disrupting travel across the region.
Freezing rain left roads, power lines and trees coated in ice in the Portland, Oregon, region, and by Saturday morning more than 270,000 people were without power. The treacherous driving conditions forced Oregon transportation officials to close Interstate 84 in the Columbia River Gorge, and the regional transit agency TriMet suspended all bus and train service in the region.
TriMet spokesperson Tia York asked people to avoid all travel unless it's an emergency.
"It is too dangerous out there," York wrote in a prepared statement.
Police in Salem, Oregon, also warned residents in Marion and Polk counties to watch for downed power lines and falling tree limbs, and the Oregon State Police said fallen trees blocked several roads across the region.
Some Washington state residents were also socked in by the weather, with snow falling throughout the Seattle region on Saturday morning and freezing rain falling along the coast in Grays Harbor County. The city of Seattle activated its Emergency Operations Center Saturday morning to coordinate the city's winter storm response.
Heavy snowfall also led to dangerous driving conditions in parts of eastern Oregon and southwestern Idaho, with Malheur County, Oregon and Boise, Idaho expected to get as much as 6 inches (15 centimeters) of snow by Saturday afternoon.
The National Weather Service said the region should brace for another surge of winter moisture to hit the Northwest Sunday night, potentially leading to more heavy snowfall through Monday. The "unsettled winter conditions" would likely continue throughout the week, the National Weather Service said Saturday morning.
Western Washington was expected to get an additional 3 to 6 inches (8-15 cm) of snow on Saturday, with another 2 inches (5 cm) possible on Sunday and Monday. Rain falling on accumulated snow raised the possibility of urban flooding happening Sunday night or Monday in some areas, according to the National Weather Service.
The heavy snow made for dangerous avalanche conditions in the many areas across the Olympics and Cascades mountain ranges, with large avalanches possible. Officials with the Payette Avalanche Center in west-central Idaho also warned of increasing avalanche risk in the days ahead.
Copyright © 2021 The Washington Times, LLC.