Entertainment
Harry Brant: 5 Things To Know About Stephanie Seymour's Son, 24, Who Died Of A Drug Overdose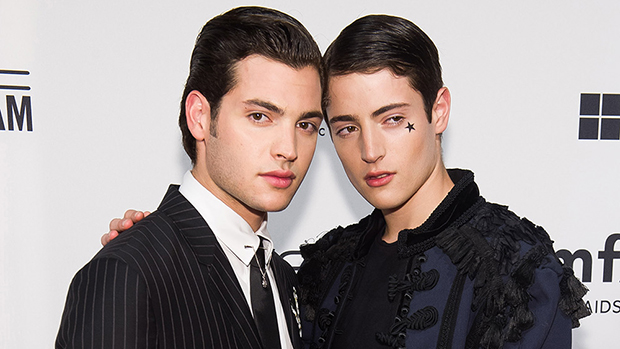 Harry Brant, the son of supermodel Stephanie Seymour and billionaire publisher Peter Brant, has tragically passed away after an 'accidental overdose,' his family confirmed. He was just 24 years old.
Stephanie Seymour, 52, and Peter Brant Sr.'s youngest son, Harry Brant, has died. Harry's family released a heartbreaking statement announcing Harry's sad death at the age of 24 on Jan. 18. He was found dead the day before on Jan. 17.
Harry was born in 1996. Over the years, Harry became a prominent New York socialite. From New York Fashion Week to the Met Gala, Harry appeared at a number of notable New York City events. Harry was so young, but he experienced so much in his short life.
1. Harry Brant died of a drug overdose. 
His family confirmed his unexpected death in a statement to the New York Post: "It is with enormous sorrow that we share with you the news that our beloved son, Harry Brant, lost his battle with addiction and died due to an accidental overdose of prescription medication. Our hearts are shattered. Harry wanted to overcome his addiction and was just days away from re-entering rehab. We will forever be saddened that Harry's life was cut short by this devastating disease. We ask that you please allow our family privacy as we attempt to cope with the loss of our beautiful, beautiful boy. Harry loved fashion and was a trailblazer of beauty and cosmetic products for men – collaborating with a major brand on a unisex cosmetic line. He achieved a lot in his 24 years, but we will never get the chance to see how much more Harry could have done."
2. Harry came from a high-profile family.
Harry is survived by his parents, Stephanie Seymour, who was a prominent supermodel and a Victoria's Secret Angel, and Peter Brant Sr., 73, the owner of White Birch Paper and Brant Publications. Peter's company publishes magazines, including Interview magazine. Harry's older brother is Peter Brant, Jr., 27. He also has a younger sister, Lily, 16, and half-siblings from his parents' previous marriages. "Harry was not just our son," the family also told the New York Times in a statement. "He was also a wonderful brother, loving grandson, favorite uncle and a caring friend. He was a creative, loving and powerful soul that brought light into so many people's hearts. He was truly a beautiful person inside and out."
3. Harry created a unisex makeup line.
Harry teamed up with his brother, Peter, for a MAC Cosmetics collaboration. The brothers' collection for the makeup company included modern-day grooming products. Their line featured long-wearing lip stains, eyeliner, and an eyeshadow palette. They also had skincare products. The packaging on the products has Harry and Peter's signatures on it.
4. Harry's love for makeup was inspired by his mother.
While promoting his MAC collaboration, Harry opened up about discovering makeup. "I first started to play with makeup by definitely going into mom's and I started stealing her products because makeup is really expensive and I didn't really have access to it when I was younger," he told W magazine in 2016. Like his mother, Harry was a fan of fashion. He notably attended the Met Gala in 2013 when he was just 16 years old.
5. Harry had been arrested in the past.
Harry was arrested in 2016 at the age of 20 and charged with larceny, resisting arrest, and drug possession, Greenwich Time reported. He had reportedly refused to pay a $27.85 taxi fare and fled on foot before he was later arrested.
Source link